Electric Gatling Toy Gun
Gatling Toy Gun
Description
Description:
1. When shooting, the barrel will rotate like a real gun and throw its shell, and more funs.
2. Gun length 76cm, The shooting distance is about 10M.
3. This gun is made from high-quality materials that are ensured to be safe, non-toxic, and environmentally friendly.
4. EVA safety darts, children can also play as much as they want, but be careful not to shoot their head.
5. There are no tools required, Simply follow the pictures in the box to complete this toy gun for the battle game in minutes.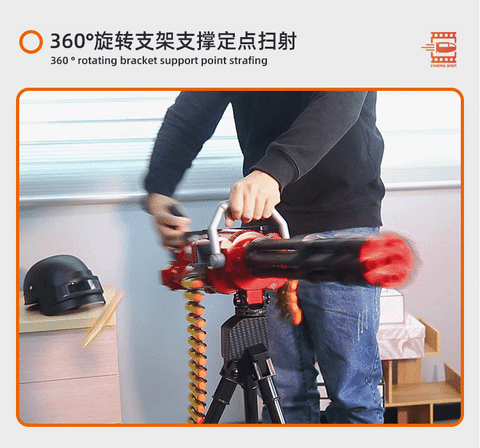 Products include:
Barrel, Frame, Rotatable tripod, Goggles, Charging kit, Darts, bullet chain*24, Shells*30
Material: Plastic
Age Range: 7 year+

Toy guns are very special products, and the delivery time will be longer than ordinary products.
If you have any questions, please feel free to contact us.