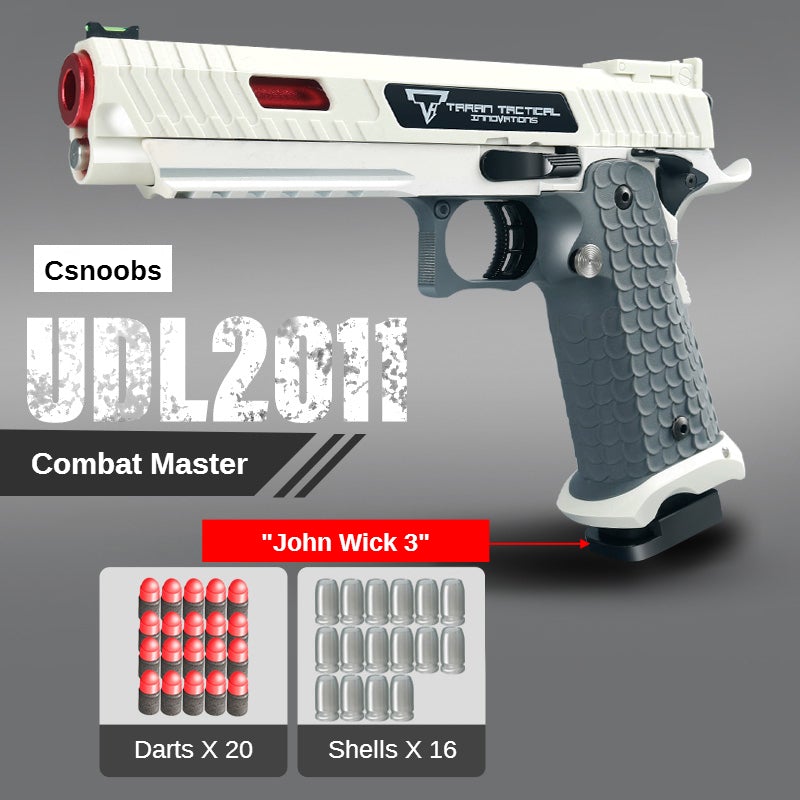 Soft Bullet Toy Guns UDL Combat Master 2011 Pistol
Description
This is the pistol model featured in the film.
Assessories: darts * 20, shells * 16.
1.Built for pistol enthusiasts, it can be quickly assembled and disassembled.
2.Manually operation, ejection the shells and bolt hold open function.
3.It is not just a toy pistol, but the detachable design is conducive to popularizing firearms knowledge for children.
4.The range is between 35-50 feet, made of metal + nylon material.
5.Using EVA safety darts, children can play as much as they want.
Contact us for the wholesale price.